(This blog was originally written for LifeSurfer)
Today I want to share with you a blog written by my friend Lisa Cybaniak. The title of the blog is: the injustice in proving child abuse. I know that a lot of my readers have faced injustices, whether a prosecutor didn't prosecute, or a policeman didn't want to write a report or when social services or the CPS failed to protect a child because the right of the offender to see his child is more important than the safety of the child itself.
Lisa is a survivor of 10 years of physical, psychological and sexual abuse, by her ex step-father. She is a motivational speaker and blogger, helping shed the stigma of being abused. She is the founder of Lifelikeyoumeanit.com, dedicated to helping survivors of abuse survive well, having the life they deserve. And in this blog she shares her story with us.
————————————————————————————————————————————————————————-
The injustice in proving child abuse
There is a distinctive injustice in proving child abuse. It lies in two words 'prove' and 'child'.
I was physically, sexually and psychologically abused for 10 years, from the age of 2 until 12 by my now ex step-father. During this time, I was told I was stupid, ugly, useless, worthless and unlovable nearly every single day. This more than shaped my self-image, it destroyed it.
This was only topped by the notion that I was good for nothing, except a sexual object. This seemed to be the only value I had, according to my experience. Adding to these insults was the physical abuse, which included anything from being methodically hit in hidden areas, to being held under hot water, strangled, limbs twisted, or cutting the backs of my ears.
My home was not a safe place. My mother had no idea what was happening in the next room. My abuser was sadistic, and methodical. If she walked into the room while I was pinned to the floor, he would laugh and say we were play fighting. Many of his insults and threats were whispered into my ear while he looked like he was a caring father to onlookers. And he certainly made sure she was fast asleep before leaving their bed to enter mine.
Most days, I returned home from school a couple hours before my mother returned from work. I never knew what awaited me. Was he in a good mood and would leave me be, or would he be in a mood already and be waiting to take out his frustrations on me with complete privacy to do as he pleased? I literally felt like I was fighting for my life on a daily basis.
The teen years
Growing up in this way left scars far deeper than any visible scars ever could. I had to learn how to deal with my anger and frustration in acceptable, respectful ways, for one. An even greater challenge was learning my worth.
Here I was in my teen years now, trying to learn that I was more than a sexual being; someone with intelligence, beauty, and value, while boys tried their hardest to get me in the sack. Teenagers are overflowing with hormones, and trying very hard to explore life with more independence. They want to date, and kiss, and have sex. I felt those feelings too, but I needed to be worth more than just sex. I really struggled knowing that I was still being looked at sexually, even a few years after leaving my abuser.
I wore more conservative clothing, comparatively speaking. I had long hair, not because it was beautiful, but because it helped cover my face. I was quiet, despite loving being on stage. Off stage though, I wanted to blend in to the background and not draw attention to myself in any way.
Basically, during my teen years, I looked for approval and acceptance from others, as many teenagers do. But I was looking for someone else to show me my worth, to prove to me that I had value. I was looking for a knight in shining armour; someone to take all my pain away.
I had so much pain. My mother and I had left my abusive home a few years earlier, and I had entered therapy, but I was struggling as much as I did living in that house. I still felt like I didn't know what awaited me each day. I still felt broken.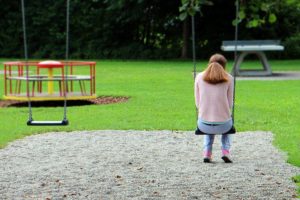 The injustice
We live in a time where there are so many types of abuse that the word 'abuse' is now too vague. Abuse can include anything from neglecting children by not providing for their basic needs, grooming them over the internet, child pornography, to trafficking them for sex. I cannot imagine what it is like for those brave police men and women who work tirelessly every day to fight against these horrific crimes.
When I was 16, I was in a new therapy group that inspired me to seek justice, to ensure my now ex step-father would be punished appropriately so he could never harm another child again. When I told my mother, she understandable broke down. She was terrified that he would know who was accusing him and come after me so I could not testify against him.
She was so terrified that she purchased a gun, received the proper permits, and joined a gun range where she took up target shooting. She wanted to be prepared and able to protect me this time.
Of course, neither my mother or I had any idea how to go about pressing charges, so she called the police to speak to someone. The advice she received was shocking. The police detective she spoke to told my mother that if I indeed wanted to press charges, I would need to be prepared for the consequences. My name would be plastered in all the papers, so everyone would know what had happened. The shame I would feel would be unbearable. Also, I would need to be prepared for the trial. With no evidence, it would be my word against his. Under those circumstances, it would be unlikely I would be successful.
Let me address each of these atrocities individually.
Shaming the victim
Survivors of abuse feel an unexplained shame surrounding their abuse, as if they had something to do with it, were at fault even. We know it does not make any sense, but feel the shame all the same. The police detective played on this shame and used it to convince my mother, and subsequently me, to not come forward.
Not to mention that as a minor, the papers would not have permission to print my name in the first place! Pure lies. This man clearly was using fear to steer us clear of this process. The only one who should be feeling shame is him. I was trying to seek justice and stop a predator from preying on others. I should have been feeling supported and proud of my bravery.
Evidence of abuse
As a teacher, I undergo annual safeguarding training where we learn of all the signs and symptoms of abuse and neglect. Each time I shake my head. Many children are being abused by a much more sadistic and methodical abuser; one who strikes in places others will not likely see to observe suspicious bruising; one who grooms their victims, using psychological abuse for months or even years to break them; one who only moves on to sexual abuse when he is confident his secret will never be revealed because she has already kept all his secrets for years now.
To my knowledge, nobody ever witnessed this man physically abuse me over the course of ten years. He brushed any incidents off as play fighting when someone walked in during a 'moment'. I knew well enough to lie and play along. As the saying goes, 'If you want to cry, I will give you something to cry about'. I knew very well that letting the secret out of what life was like in our house would lead to far more pain than I currently had. Pain that my mother would have to endure, as I knew he would punish her in order to hurt me.
How exactly was I supposed to have gathered evidence? Especially of the sexual abuse. Should I have had the wherewithal to have sourced some sort of hidden camera (in the 1980s no less!), had the skill to set it up, out of sight, so I could use it against him nearly a decade later?
I understand that we need evidence to prove guilt. There are many people who, unfortunately, go astray and accuse people of terrible crimes for which they know they did not commit. In these times, we are grateful for a system where you are innocent until proven guilty. However, let's be reasonable here. This detective telling my mother that it would be my word against my abuser, and under those circumstances, I probably wouldn't succeed was the same as saying 'No one is going to believe a child over an adult, so just don't bother'.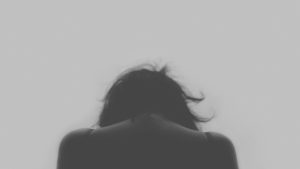 Consequences of injustice
In my case, I have never received justice. I walked away from filing charges at the age of 16 because of the response my mother received from the police. This has haunted me every single day of my life. In fact, it made the lessons I needed to learn in my self-worth and value so much more difficult to learn. How could I value myself when I let him walk away? Every person he hurts is on me, surely.
Eventually, I was able to find some peace. I needed to give myself permission to forgive myself. I learned to appreciate the facts of my situation – I was still only a child. I did not have the knowledge or confidence that I have now. How could I? I am now 26 years older, and wiser. I accept myself for who I am now, and who I was then. I had goodness in my heart, and did not walk away because I didn't care about others. I was scared, not just of what he would do to silence me, but of the lack of support I was shown from those who should have been on my side. Shame on them.
My justice
This is my justice. Coming out with my story, wearing my heart on my sleeve, and sharing my journey to recovery with anyone who will listen. I am doing my part to break the stigma of abuse, helping people find their power again, or perhaps for the first time.
Want to know more about Lisa? Go to her website: lifelikeyoumeanit.com to see how she can help you.