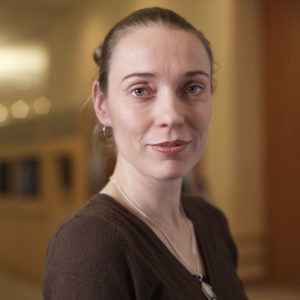 Marije Cornelissen is the executive director of UN Women the Netherlands. Previously she was a UN Women's Representative of the Netherlands in 2016. Next to this she works as a freelance consultant for national and international institutions concerning human rights organizations and she gives courses and workshops on lobbying at Leiden University, Clingendael and the College of Europe.
Marije Cornelissen grew up in a leftwing and feminist family. At a young age she participated in the demonstrations against the presence of weapons of mass destruction in the Netherlands.
Since the 1990s Cornelissen has been active in the GreenLeft party. Between 1996 and 1997 she worked as an assistant to MEP Nel van Dijk on women's rights. In addition she was active in the Feminist Network of the GreenLeft and she was active in the European Green Party, where she coordinated the dialogue between East and West European Greens.
In 2009 she was a candidate for the European Parliament for the GreenLeft. The party congress put her on number three of the list, which was deemed unelectable. As a candidate for the European Parliament Cornelissen campaigned on social affairs, emancipation and anti-discrimination. She advocated increased solidarity between the member states of the European Union.[1][2] Unexpectedly the GreenLeft won a third seat in the election and Cornelissen was elected.
After the election she became a member of the Committee on Women's Rights and Gender Equality and Committee on Employment and Social Affairs.
She served as a member of the European Parliament between 14 July 2009 and 1 July 2014.
In today's episode we discuss: how to use lobby as a instrument for human rights, how Marije became a UN representative, fighting injustice as a passion, what working as a MEP taught her, why it is riddiculus to bring the problem and the solution in women's court and next to all of this: why she want's a cricket little church and a statue of a cow painted in orange.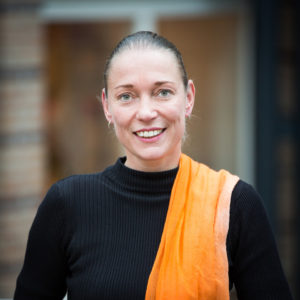 TOPICS DISCUSSED AND ORGANISATIONS/EVENTS MENTIONED IN THIS EPISODE:
3:00 How Marije became a very young activist at the age of 6
5:00 How Marije became a UN representetive
7:00 Founding UN women Netherlands
9:00 Emma watson, he for she goodwill ambassador 
10:00 The he for she artsweek in the Netherlands
11:50 Women's rights year and the international day against violence to women
Why Marije want's a cow or a cricket little church lightning in orange
13:00 Orange the world.nl
17:10 Balancing being a mom, being the executive director of UNwomen NL, a teacher, an freelance consultant and an activist. 
18:00 Working for the LGTBI community at the Western Balkans. 
20:00 Fighting in injustice as a passion.
21:00 The riddiculusness to bring the problem and solution of in women's court. 
24:00 Touching experiences at work
25:00 How we can support UNwomen
28:00 The discovery that made Marije experience things differently
"If you are a director at a charity people are wonderful, instead of critiszing of everything. I never realised how negatively politicians are viewed. I am still the same but people tend to view politicians very differently then regular people." 
33:00 How you can become involved with the UN
34:00 Quote from Marije Cornelissen
33:00 What Marije dislikes about the womens'rights movement
TWEETABLES and QUOTES:
MORE ABOUT MARIJE CORNELISSEN AND HER WORK:
Websites mentioned: 
www.unwomen.nl
www.heforshe.nl
www.orangetheworld.nl
www.safestreets.nl
Donations for UNwomen NL: https://unwomen.nl/jij-kunt-helpen/word-donateur/
Social Media: 
Twitter:
@unwomen_nl
@MarijeC
Facebook:
https://www.facebook.com/unwomennederland
MORE ABOUT PAVE:
Website: https://www.aliannelooijenga.com
Facebook: https://www.facebook.com/PAVE-professionals-against-violence-podcast-1253878638026611/
Instagram: https://www.instagram.com/aliannelooijenga/
SPONSORS
If you want to be a guest on the PAVE podcast, a volunteer working for PAVE, are you interested in becoming a PAVE sponsor, do you want to help us in an other way, email me to see how we can work together to end the violence against women and children.
email: alianne@aliannelooijenga.com
Podcast: Play in new window | Download
Subscribe: RSS