Lisa Cybaniak is a survivor of 10 years of physical, psychological and sexual child abuse, by her ex step-father. She is a Success Coach, Motivational Speaker, and Blogger, helping shed the stigma of being abused. She is the founder of Lifelikeyoumeanit.com, dedicated to helping survivors of abuse find their purpose, in order to build the life they deserve.
To listen to the PAVE podcast Episode 010 with Lisa Cybaniak please click here: https://itunes.apple.com/nl/podcast/pave-010-surviving-child-abuse-learning-to-love-yourself/id1203285774?i=1000410384511&mt=2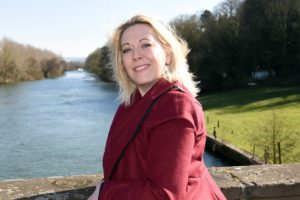 About your host: 
Alianne Looijenga is an international speaker motivating organizations to effectively help survivors of partner abuse, child abuse and sexual abuse. She is also the founder of aliannelooijenga.com and the Professionals against violence (PAVE) podcast.   Alianne is a survivor of sexual abuse (including rape); partner abuse; and is the mother of twins who were abused by their biological father after a judge granted him visitation rights when the children were three years old.
Alianne is dedicated to the empowerment of survivors of abuse and to support organisations working to end the violence against women and children.
TOPICS DISCUSSED AND ORGANISATIONS/EVENTS MENTIONED IN THIS EPISODE:
1.28 min. Lisa tells about being abused by her ex-stepfather from the age of 2 – 12. It started with physical abuse which was followed by emotional and sexual abuse.
3:50 Why Lisa refused help, felt shame and thought she was to blame for the abuse.
6:00 How Lisa broke the cycle of putting herself down
7:43 The moment that Lisa realised that her thoughts made her life miserable and how books and numerology changed her life.
10:43 Are the skills we required to survive abuse a burden or beneficial in present day?
13:43 What the most difficult decision was that Lisa had to make during her recovery process.
16:50 The importance of being open and honest about your past in relationships. How to honor yourself.
17:43 Coming out as an survivor
18:43 Telling our partners about the abuse
20:43 Breaking the stigma of abuse
22:43 Desired outcome of Lisa's work
27:00 Leading by example
28:00 Books that inspired Lisa finding her path in life
29:00 The quote that inspires Lisa: "She needed a hero so that is what she became".
MORE ABOUT LISA AND LIFE LIKE YOU MEAN IT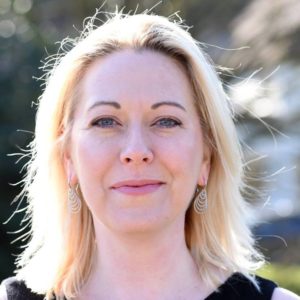 MORE ABOUT LISA
http://www.lifelikeyoumeanit.com/
https://www.facebook.com/groups/lifelikeyoumeanit/
MORE ABOUT PAVE
https://www.instagram.com/aliannelooijenga
SPONSORS
If you want to be a guest on the PAVE podcast, a volunteer working for PAVE, if you are interested in becoming a PAVE sponsor, or want to help us in an other way, email me to see how we can work together to end the violence against women and children.
email: alianne@aliannelooijenga.com
To listen to the PAVE podcast Episode 010 with Lisa Cybaniak please click here: https://itunes.apple.com/nl/podcast/pave-010-surviving-child-abuse-learning-to-love-yourself/id1203285774?i=1000410384511&mt=2
Podcast: Play in new window | Download
Subscribe: RSS