Shruti Kapoor is a speaker for UN women and the founder of Sayfty. Sayty is an organisation that educates, equips and empowers women and girls against all forms of violence by training young women and girls in self-defence.
For listeners without an Apple product with the "podcast" app, please visit: https://soundcloud.com/user-476654029/pave-podcast-shruti-kapoor-episode-02 to listen to the episode.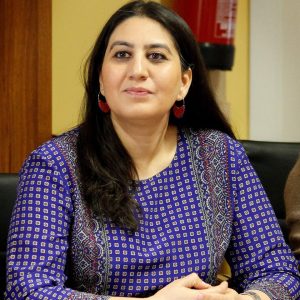 Topics discussed and organisations/events mentioned in this episode:
Why Shruti Kapoor founded Sayfty and how she became involved with UN women
New Delhi gang rape
UN youth network for gender equality
Commission on the Status of Women youth (see link below)
Youth agency UN women
How do you change age old beliefs and stereotypes
A moment that changed how Shruti looks at things
Breaking a brick with bare hands by changing your mental attitude
Restricting ourselves by our limiting beliefs
People extraordinaire, where inspiring women are interviewed
The quote that helps Shruti to keep going
More about Sayfty
More about Shruti
Youth CSW61 Online Consultation link (open for youth aged 18 – 35yrs): https://www.empowerwomen.org/en/community/discussions/2017/02/have-your-say-csw61-youth
More about PAVE
www.aliannelooijenga.com/about/pave
Sponsors
If you want to be a guest on the PAVE podcast, a volunteer working for PAVE, if you are interested in becoming a PAVE sponsor, or want to collaborate with us in an other way, email me to see how we can work together to end the violence against women and children.
email: alianne@aliannelooijenga.com
Podcast: Play in new window | Download
Subscribe: RSS